Health & Safety
Honeywell's top priority is ensuring the health and safety of communities near our remediation work and employees working at the sites. We work under the supervision of government regulators and employ science driven solutions to protect public health.
INNER HARBOR
The Consent Decree required a remedy that permanently contained chromium-contaminated soils and groundwater within the site, isolated those contaminants from possible human or animal contact, and prevented further contamination of surrounding soils, surface, and groundwater. Honeywell completed that remedy in 1999.
An underground barrier encircles the property. It is three feet thick and averages 70 feet deep. It is constructed out of clay and effectively seals off the groundwater under the site, preventing it from reaching the Patapsco River.
The Consent Decree specifies that the remedy meet two performance standards - one for surface water and another for groundwater. The surface water performance standard requires the concentration of total dissolved chromium in the surface water to be below 50 parts per billion (ppb) averaged at multiple sample locations. To date, almost 8,000 samples have been collected and 100% meet government criteria; most are below the laboratory detection limit.
The groundwater performance standard, which always has been met, requires Honeywell to maintain the average groundwater level inside the containment area lower than the average water level outside the wall. This standard is based upon measurements averaged over a 30-day period.
EPA and MDE approved detailed design and air monitoring plans for the construction of the Exelon building and Central Plaza garage at Harbor Point. The plans, including operating procedures, were overseen by both agencies, ensuring that construction was done in a way that protected human health, the environment, and the existing remedy at the former Baltimore Works site. Please see harborpointbaltimore.info or the Harbor Point Surface Water and Sediment Fact Sheet for more information.
DUNDALK MARINE TERMINAL
The Maryland Port Administration (MPA) has a Health and Safety Plan (HASP) that includes a wide range of health and safety requirements to protect Port workers and contractors. Under the HASP, MPA has collected several hundred air samples for dust and hexavalent chromium in and around work zones. Sample results are well below levels set by the Occupational Safety and Health Administration. MPA also has implemented a Site Drinking Water Plan and performs routine sampling of its water distribution system.
Groundwater at or near the Terminal is not used for drinking water. Drinking water for Baltimore and communities adjacent to the Terminal comes from a municipal water supply. Honeywell and the MPA have spent $76 million to investigate, quantify, and address the effects of Chrome Ore Processing Residue (COPR) at the Terminal. Detailed assessments were conducted. Six extensive studies were accepted by the Maryland Department of the Environment (MDE) on November 30, 2010.
Surface cover of asphalt or concrete and clean fill
The COPR is contained within a well-defined area where is it covered with a clean soil layer and asphalt pavement cap with a well-defined 148-acre area of the Terminal.
Soil, groundwater, sediment, surface water, and air sampling
More than 5,600 soil, groundwater, sediment, surface water, and air samples have been collected and there have been more than 41,800 field and laboratory tests recorded. The samples were analyzed under an MDE-approved quality assurance and quality control plan to ensure the validity and integrity of the results.
Air Monitoring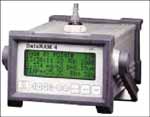 Air monitoring equipment
Data from an extensive, ongoing, air-monitoring program, implemented by MPA and Honeywell, demonstrates that COPR is not being transported through the air. A Human Health and Ecological Risk Assessment, which includes the sampling data, has been completed and submitted to the Maryland Department of the Environment.
Groundwater Monitoring
Thirty-eight on-site monitoring wells have shown that concentrations of hexavalent chromium at the perimeter of the Terminal are well below MDE standards for drinking water. Groundwater is not a source of drinking water at the Terminal or in the local community.
Storm Drains
The only movement of hexavalent chromium is through storm drains that discharge to the Patapsco River. Since 2006, more than three miles of storm drains have been relined to prevent hexavalent chromium from entering the drains. Tests have shown that relining can significantly reduce groundwater infiltration.
Groundwater Treatment Plant
In 2005, the Port and Honeywell opened the water treatment plant, which treats an average of 42 million gallons of groundwater per year.
Patapsco River Sediments and Surface Water
Hexavalent chromium has not been found in river sediments or in surface water above federal criteria because it naturally changes into a nonhazardous form (trivalent chromium) when it reaches the water.
RACE STREET
Honeywell, in partnership with the city, has spent $3.9 million on interim remedial measures, including groundwater and surface water monitoring, additional wells, improved security measures, and maintenance of the cap. We inspect the site regularly and recently voluntarily submitted a plan to MDE to update information about environmental conditions at the site. On May 23, 2007 the Baltimore City Board of Estimates approved a Consent Order with the City, Honeywell and MDE. The agreement includes timelines that will obligate Honeywell and the City, working under the jurisdiction of MDE, to continue to maintain the site, provide security and monitoring, and develop and implement an interim and final remediation plans.